On 8th March 2016, XCELLENT ENGINEERING PTE LTD was established in Singapore to be a Steel fabricator & electrical contractor.

Its team of Specialists is well-versed in Engineering and has over 8 years of project management expertise.
Mr Sathappan Sathappan




Chairman



Mr Sathappan Sathappan is the Executive Chairman of SPN Group and Director of SPN Impex Pte Ltd.
Mr Sathappan founded the Group in 2001 and has over three decades of entrepreneurial and business consulting experience.
He has led the Group and has helped shape its strategic vision. Under his leadership, SPN Group has grown from a single company into a globally diversified group with entities operating in several markets and a world-class portfolio of large, diversified businesses that are capable of generating strong cash flows.
Today SPN Group operates out of its own office at High Street Centre, Singapore with 15 staff, the majority of them local PRs & Singaporeans. It has been steadily growing and adding to its operations.
Mr Sathappan has actively marketed Singapore as a global business city by travelling extensively across Southeast Asia & India, attracting clients to set up operations in Singapore. He has personally guided company founders advising them on corporate & legal company structure, taxation, Manpower resources, banking, regulatory & compliance-related subjects. This in turn has led to local job creation & employment opportunities, tax revenues and has positioned Singapore as a major international business hub.
Mr Harithran Krishnasamy




Project Manager



Mr Harithran Krishnasamy holds a Bachelor's degree in Mechanical Engineering awarded 1st Class Honors from Teesside University, Middlesbrough, England.
Mr Harithran Krishnasamy joined Xcellent Engineering in 2020 as a Site Engineer and was involved in the construction of various iconic commercial buildings.
At present, he is spearheading Xcellent's Singapore operations with a project portfolio spread in Steel, Civil, and Composite structures with a focus on end-to-end construction solutions.
Mr Harithran Krishnasamy will continue to oversee operations in Singapore and Jurong Island.
Mr Venkatachalam Ramasamy




Senior Specialist




Mr Venkatachalam Ramasamy, joined Xcellent Engineering in 2022 as Senior Specialist (Commercial & Technical) and has wide experience in many commercial projects across Gulf and India.
At present, he is spearheading operations with a focus on end-to-end M&E solutions.
XCELLENT ENGINEERING PTE LTD SINGAPORE
OUR CORE VALUE
Since our inception, we have strived to connect all of our activities with three core values: sustainability, quality, and leadership. Each of these ideals is founded on the principles of health and safety.
We're Hiring,

Join

Our Striding Technocrats Team



Feel free to contact us and send your resume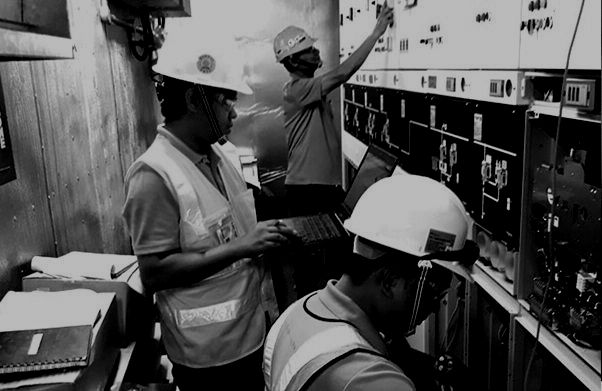 Our range of Services includes:
• Design and LEW Service for Electrical System
• Electrical & Instrument equipment's
• I & C Installation / Calibration
• Switch boards and Distribution Boards
• Power & Control Cables Laying & Termination Works
• Cable Containment Works
• Temporary Electrical Installation Works.
• Lighting & Power Fitting Installation Works